We can offer various molded products made by:

Silicone rubber (LIM/HCR)
KISCO Molding Resin
KISCO TPE
Isoprene Rubber

Plastics

Cross Linking Agent for Rubber and PVC
Zisnet DB
EpiFine
High transparent silicone moldings (>93%)

Improving your visibility

TPE moldings (medical grade)

For closure, septum, valves, etc.

Tac-free parts

Smooth texture achieves high workability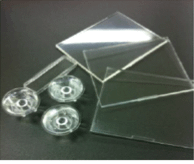 Catheter connecter bulb, sealing parts

Septum for indwelling needle

Dialyzer sealing parts

Urinary system catheter
Medical Devices Coating Services
Super Critical Fluid Technologies
KISCO Molding Service
Seiki Tools
Gunze
Catheters maker:

Nutritional management

Vascular treatment catheters

Angiography catheters

Foley catheters

Infusion devices maker

Artificial dialysis devices maker

Respiratory devices maker

Endoscopy devices maker
Clean room class 10,000
Molding with clean environment

Keeping out contaminants as LSR does not need compounding process.
Tac-Free Silicone Products
+Smooth parts

+Higher Gas Barrier

To solve sticky texture and gain tac-free surface of silicone products, our *special coating can offer you effective result.
*diX coating (KISCO original coating)
diX is Parylene resin CVD coating with transparent and bio-compatible materials.  By this coating, advanced characteristics such as Insulation, chemical proof, gas barrier, and tac-free texture would be provided.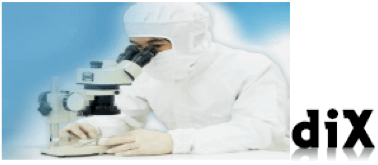 KISCO Molding for Medical Device Application