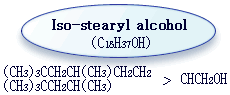 FINEOXOCOL 180 (Iso-Stearyl Alcohol)
Manufactured by Nissan Chemical Industries, it is a branched saturated alcohol having 18C atoms, which is a transparent, odorless and viscous liquid. It has excellent heat stability and oxidation resistance.
It is compatible with various organic solvents, but insoluble in water.Unlike stearyl alcohol, it is a branched C18 alcohol, and it is a liquid with a low pour-point. Many derivatives of FINEOXOCOL180, such as ester, also have a low pour point.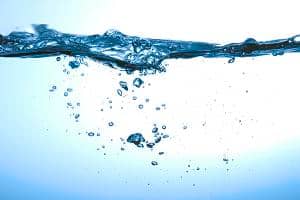 Oil Drilling Additive

One chemistry possesses more than one characteristic effect to improve the drilling fluid functionality.

Used in drilling muds as an additive to acts as:

Defoamer

Emulsifier

Lubricant

Anti-Freeze promoter

Dispersant

Has good compatibility with most chemistry already found in the drilling mud.
Ink
FINEOXOCOL180 is added to the off-set print inks at the ratio of 1-3% as pigment wetting and dispersion, and coupler's character.
Cosmetics
As emollient agent or pigment dispersing agent, FINEOXOCOL180 and/or its derivatives can be used in cosmetics such as cream, lotion, lipstick, mascara, etc.
Surface Active Agent
FINEOXOCOL180 can be used in textile fluids as a detergent, emulsifier and wetting agent in the form of sulphate, ethoxylate and ether sulphate.
Metal Processing Oil
FINEOXOCOL180 has characteristic durability when it is used as anti-foaming agent for water-type cutting oil.
Others
Lubricant, Solvent, Fax Stencil Sheet, Plastics, Polymer
FINEOXOCOL Alcohol

FO - 180

Carbon Number

18

Chemical Name

ISO-STEARYL ALCOHOL

Appearance

Clear

Hydroxyl Value mg KOH/g

207

Boiling Point (°C)

IBP

295

DP

299

Freezing Point (°C)

-30>

Viscosity (CPS)

10°C

1100

30°C

220

50°C

50

70°C

16