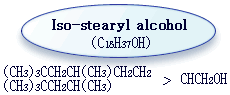 Manufactured by Nissan Chemical Industries, it is a saturated branched type higher fatty acid which is produced by oxidation of FINEOXOCOL180. It is a clear, odorless and viscous liquid with a low pour-point. It is compatible with most organic solvents, but insoluble in water.
When using this Iso-Stearic Acid, can be obtained ester oil which is very stable against heat and is also highly hydrolytic.It is most suitable as the raw material for cosmetics with no toxicity and little skin irritation.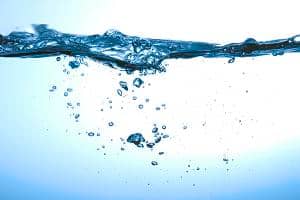 Oil Drilling Additive

One chemistry possesses more than one characteristic effect to improve the drilling fluid functionality.

Used in drilling muds as an additive to acts as:

Defoamer

Emulsifier

Lubricant

Anti-Freeze promoter

Dispersant

Has good compatibility with most chemistry already found in the drilling mud.
Cosmetics
Iso-Stearic Acid is added to hair rinse at the ratio of 1-2% as a super-fatting agent.
PVC Stabilizer
Iso-Stearic Acid is also used as solvent or lubricant of PVC stabilizer.
Metal Processing Oil
Metal Salts of Iso-Stearic Acid, such as copper and aluminum salts, can be used as an additive for emulsifiers, dispersing agents and gelling agents.
Others
Solvent, Lubricant, Plastics, Soap, Catalyst
FINEOXOCOL Acid

ISO-Stearic Acid

Carbon Number

18

Common Name

ISO-OCTADECANOIC ACID

Appearance

Clear

Hydroxyl Value mg KOH/g

195

Boiling Point (°C)

IBP

311

DP

353

Freezing Point (°C)

-30>

Viscosity (CPS)

10°C

3200

30°C

820

50°C

150

70°C

35